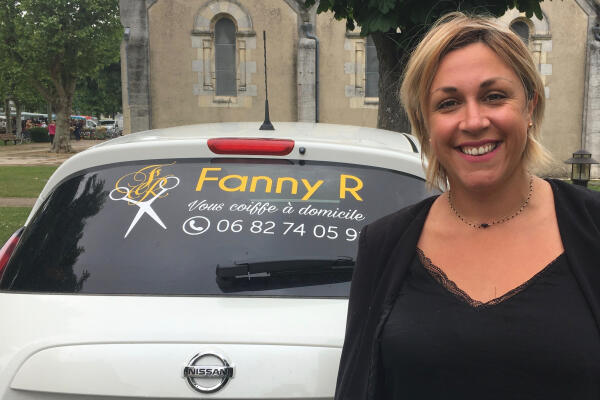 Fanny R
Shops,
Beauty and wellness,
Hairdressing salon
in Châtelaillon-Plage
After several years spent in a hairdressing salon, Fanny Ribeiro is still a hairdresser, but at home, in Chatelaillon and in the surrounding villages.

Fanny has recently created her own company "Fanny R" and has invested in the necessary equipment. She travels on demand to do women's, men's and children's hair and has also launched the "Party Hair" concept. The principle is simple: four people (women in this case) meet in the same place to have their hair done, the one who invites and organizes gets a free service (cut, hairstyle, blow-dry) equivalent to 30 euros.
Tuesday

8:00 AM - 8:00 PM

Wednesday

8:00 AM - 8:00 PM

Thursday

8:00 AM - 8:00 PM

Saturday

8:00 AM - 8:00 PM