A sunset for every occasion in Chatelaillon!
For a romantic moment: the great beach of Chatelaillon
A favorite meeting place for lovers, the large beach of Chatelaillon is a privileged place to admire the sun setting on the horizon…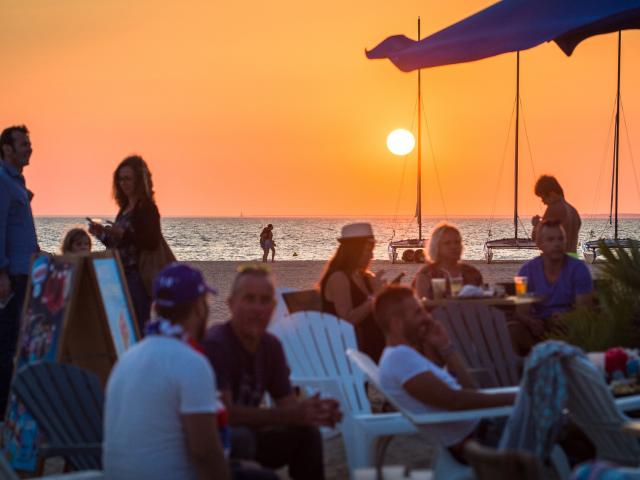 At the end of the day, we sit comfortably at the Bistrot du Port, glass in hand and we wait impatiently for the sky to turn into beautiful orange shades…
And what better for a romantic moment than to walk hand in hand on the beach?
For an afterwork at the top: the Grande Terrasse
Go to the avenue de la falaise to enjoy the highest point in Châtel!
At the end of the day, the big Terrace is one of the most beautiful spots, known for its magical sunsets. In summer, we love to participate in the afterworks: we sip a cool cocktail while watching the last rays of the sun disappear into the ocean …
A real happiness that has to be earned because the places are very limited!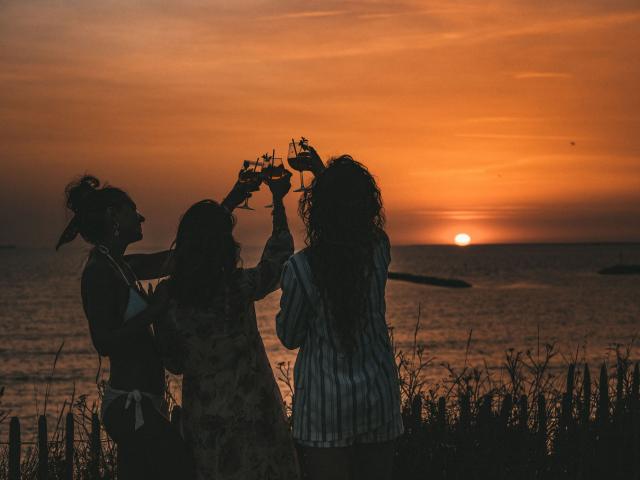 To finish the day in beauty: the small beach of Boucholeurs
With its oyster huts, the Boucholeurs district of Chatelaillon-Plage is one of the places that we never tire of admiring.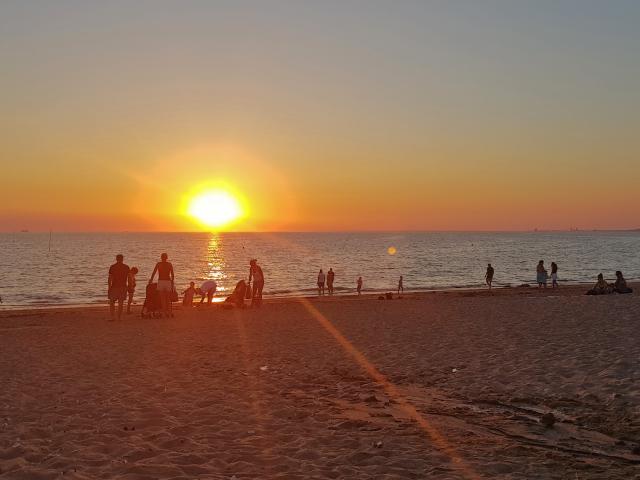 After having spent the afternoon in the village, we leave at the end of the day on the beach of Boucholeurs, place impossible to circumvent in Chatelaillon to admire the landscape! From the first hours of the twilight, we settle down on the rocks of the small beach to discover an almost unreal sunset.
Before the light declines completely, we can distinguish the Island of Aix and the Island of Fouras on the horizon… And at low tide, you can even see the oyster beds, which are very numerous near the Boucholeurs beach…
Learn more about the Boucholeurs village
The tourist office advises you…
Admiring the sunset is a great activity to share with your family! After the games and excitement of the day, taking the time to sit back and enjoy a landscape and the best way to approach the evening gently.