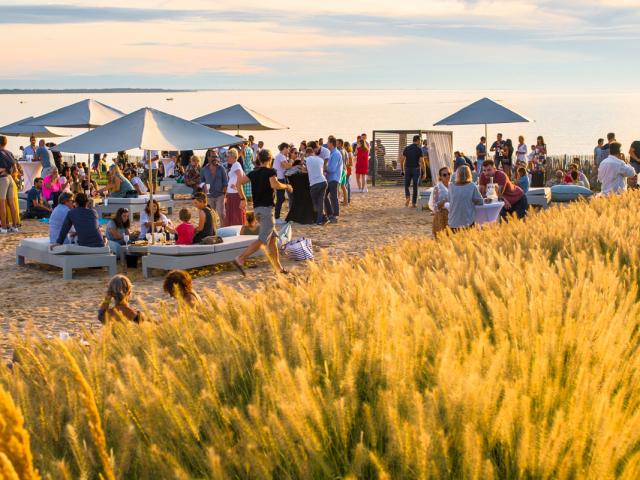 Little shirt and little panama, tonight we're getting dressed up to go out!
Every summer, La Grande Terrasse organizes its now famous Summer Beach Party. We come with friends from all over the Charente coast to participate in this unmissable event!
On the program: electronic music, cocktail facing the horizon and select atmosphere. For one evening, a Balearic wind blows on the beach of Chatelaillon!